Welcome to a world of heavenly delights, where the aroma of freshly baked goods fills the air, and every bite takes you on a journey of pure bliss. At Heaven's Kitchen, we go beyond being just a wholesale bakery; we become the heart and soul of your culinary creations. With a passion for perfection and an unwavering commitment to excellence, we are your trusted partner, ensuring that your business stands out with our delectable offerings.
Embracing Pure Joy
Heaven's Kitchen is not just a name; it's an emotion that resonates with the joy of indulging in the finest baked goods. As you step into our bakery, you're welcomed by the warm smiles of our dedicated team, who pour their hearts into every creation. We understand the significance of good food in creating cherished memories, and that's why we infuse love and care into every dough, every pastry, and every cake we craft.
A Symphony of Flavors
Our passion for baking is evident in the symphony of flavors that dance on your taste buds with each bite. From the moment our heavenly bread touches your lips to the last crumb of our mouthwatering pastries, the experience is nothing short of divine. At Heaven's Kitchen, we believe that good food has the power to evoke emotions, and our delectable creations are designed to leave a lasting impression on your customers.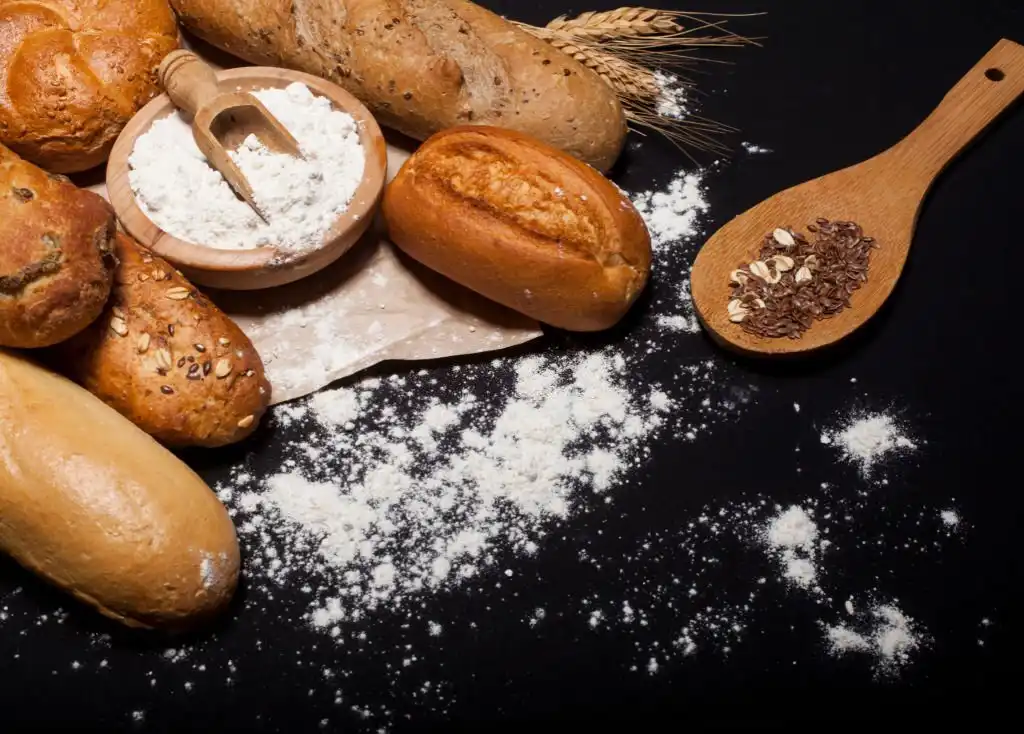 Connecting Through Taste
Food has a unique ability to forge connections, and we take pride in being a part of your business's journey. When you choose Heaven's Kitchen as your wholesale bakery partner in sydney, you're not just getting a supplier; you're gaining a team that genuinely cares about your success. We work closely with you to understand your needs, offering a personalized touch that makes all the difference.
A Trusted Name
Heaven's Kitchen has earned its reputation as a trusted wholesale bakery partner in Sydney through years of unwavering dedication. Our commitment to using only the finest ingredients and adhering to the highest standards of craftsmanship has made us the first choice for businesses across the city.
A Taste of Happiness
In every product that leaves our bakery, we strive to deliver more than just a baked good. We aim to bring a taste of happiness to every table, every celebration, and every moment shared with loved ones. Your customers will not only relish our treats but also create beautiful memories around them.
Unlocking Your Business's Potential
When you partner with Heaven's Kitchen, you're not just adding delicious baked goods to your menu; you're unlocking the potential of your business. Our wide range of offerings allows you to cater to diverse tastes, attracting and retaining customers from all walks of life.
Beyond Wholesale
While we are proud to be known as a wholesale bakery, we also have a retail section where individuals can experience the joy of our creations firsthand. Because, for us, it's not just about serving businesses; it's about sharing our passion for baking with everyone.
Elevate Your Business with Heaven's Kitchen
As you embark on a journey to elevate your business, let Heaven's Kitchen be your guiding light. With a perfect blend of passion, creativity, and a dash of magic, we infuse life into every product we make. Trust us to be your partner in delighting your customers and spreading happiness, one delectable treat at a time.
Conclusion
In conclusion, Heaven's Kitchen is not just a wholesale bakery; it's an experience of pure joy and culinary wonder. From the first interaction to the last bite, our commitment to excellence and an emotional touch will leave a lasting impression on your customers.
So, join hands with us, and let's create a world of delight together. Together, we can elevate your business to new heights and leave a legacy of happiness in every heart we touch.